Local History
Easington Colliery (County Durham)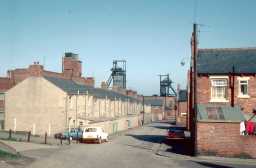 Easington Colliery housing, 1981 4/1981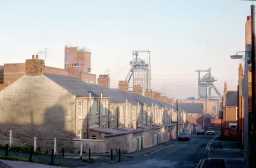 Easington Colliery housing, 1986 4/1986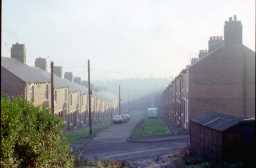 Easington Colliery housing, 1986 4/1986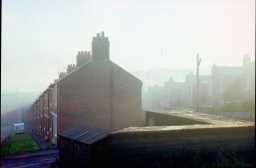 Easington Colliery housing, 1986 4/1986
The growth of Easington colliery in the early 20th century led to major changes in the area. Easington Colliery is perhaps best known for a tragic mining disaster in 1951, when 83 men were killed after an explosion in the pit. A decorated screen and altar was placed in the Church of Ascension as a memorial to these men. A garden of remembrance was also built in Easington Cemetery. Although the mines shut in 1993 the area is still clearly a coal mining area, and some of the popular film 'Billy Elliot' was filmed in Easington Colliery Village.
Many of the men of Easington Colliery and Easington Colliery Village served in the
First World War
. They are commemorated on a memorial roll of honour in the
church
of the Ascension as well as on a memorial
cross
in the cemetery along with the names of those who served in WW2. A number of shipwrecks dating to the First World War can be found off the coast of Easington Colliery. Some of these including the
Rhodesia
and the
Watchful
were stopped by German submarines, the crew forced to abandon ship before the vessels were scuttled with explosive charges. At least one of them, the
Azira
, was directly hit by a torpedo and sunk as a result.
The identification of Historic Landscapes in Durham Project; Chris Blandford Associates
Easington Village Atlas Project 2012 - 2015; The Archaeological Practice Ltd
Disclaimer -
Please note that this information has been compiled from a number of different sources. Durham County Council and Northumberland County Council can accept no responsibility for any inaccuracy contained therein. If you wish to use/copy any of the images, please ensure that you read the Copyright information provided.